The Finest Luxury Vehicles In Fort Worth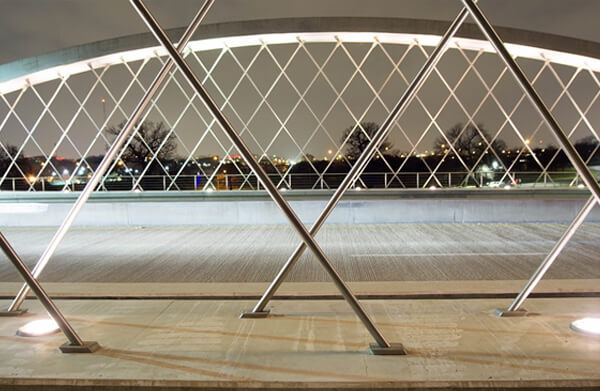 Limousine Fort Worth proudly provides Texas with world-class luxury vehicles at amazingly affordable prices. No matter what type of vehicle you'd like to book for your next event, the Limousine Forth Worth fleet has just what you need. From classic stretch limousines to decked-out party vans and buses and everything between -- Limousine Fort Worth has it all. And let's face it, you just can't beat the Fort Worth area for things to see and do. We know that you are not going to want to miss special destinations like the Fort Worth Stockyards National Historic District, the Woodshed Smokehouse, the Kimbell Art Museum and Sundance Square just to name a few. Just make sure that you are riding with us when you head to these stops because we have the ability to send your plans into the stratosphere.
Many people ask us why our company is considered to be the best in the luxury entertainment tansportation industry. Well, there are actually several answers to that question and we would like to share them with you. First and foremost, we realized when we started this company that if we were to be considered the best in our field, we would need to only acquire the highest quality vehicles. And that is exactly what we have done and what we continue to do to the present day. Once a vehicle is in our fleet, we take that vehicle and install some of the most phenomenal amenities and features that will keep any party going for as long as you are riding with us. We also take the safety of our customers very seriously. And with that in mind, we have certified mechanics on staff who regularly inspect and maintain our entire fleet. What this means for you is that any vehicle you are interested in will be road worthy when you need it. It also means that you will not have to worry about being left stranded on the side of the road or not making it to your special destinations. In terms of driving, we are adamant about only hiring certified and experienced drivers who know the area roads really well. All of our vehicles are equipped with GPS which means there will be no getting lost. Now you know why we are the best of the best.
So, you are probably wondering what your experience will be like when you are riding with us. Well, we can honestly say that you are not going to believe what you will have the opportunity to enjoy on a moving vehicle. One of the first things that you will notice when you step on board are the multiple granite top bar areas with built-in coolers of ice for your favorite libations. For a cool place to sit down and catch up with friends, you will find a luxurious wraparound couch area. How about a premium sound system with subwoofers so that you can blast your favorite music. And multimedia abounds with some unbelieveable high definition flat screens with DVD capabilities. Excitement is in the air with some awesome color changing party lighting. If you feel like you want to get up and dance, that won't be a problem on the exotic wood dancing floor complete with a dancing pole. You are going to have so much fun playing on one of our vehicles that you are going to have difficulty deciding to get off when you reach your destinations. Now you know why our vehicles are nicknamed a "party on wheels." There truly is no other acceptable option. Some people think that carpooling would possibly work. We beg to differ. With carpooling, your group will be separted from the start, everyone will have to squeexe into smaller vehicles, fight traffic and search for decent parking spaces if that is even possible. Because you will have to desginate drivers, a portion of your group will not be able to enjoy their favorite libations. And there will be no convenience in terms of being dropped off right next to your venues and picked up at the same spots. No, our amazing option is truly the only way to go if you want the time of your life.
No matter what kind of event you're planning, Limousine Fort Worth has a fully-loaded luxury vehicle to complement it perfectly. We've provided service for weddings, bachelor/bachelorette parties, birthdays, anniversaries, nights out, concerts, sporting events, proms/homecomings, and more. If you can celebrate it, Limousine Fort Worth can help you navigate it. We highly recommend that you peruse our entire website in order to learn as much as you can about what we do. We suggest that you have a notepad and pen nearby in case questions or concerns arise. When you feel like you have gleaned as much as you possibly can from our website, it will be time to contact our customer service office. Our very friendly and well trained customer service agents are available 24/7, 365 days a year for your convenience. Our representatives absolutely love talking about what we do and especially talking about what we can do for you specifically. We promise you that we will never pressure you into making any kind of decision. If all you want to do is talk to us about questions or concerns or even just how we can service your plans, we will be very happy to so for as long as you need to. When you do feel like you are ready to take the next step, one of our specialists will be more than happy to walk you through our easy and painless booking process. Believe us, you do not want to miss this very special experience. One ride with us and you will never look back. Call us today to find out what we can bring to the table for your next special occasion. We look forward to hearing from you.